To activate Wraith, please find the email with your license key (see example below).
Once installed, opening the Wraith application with prompt the following window.
Simply paste your license key from earlier and click activate.
To
bind/activate
your Wraith key in the Wraith Discord, send the !activate yourkeyhere command to the Wraith Discord bot (
Wraith
#7503). See image below for the correct execution of that command.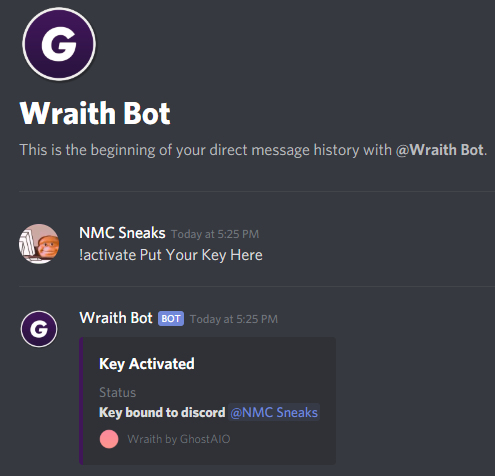 the !help command to the Wraith discord bot returns a list of commands that you can send to the discord bot.