How to bind/activate your Wraith key in the Wraith Discord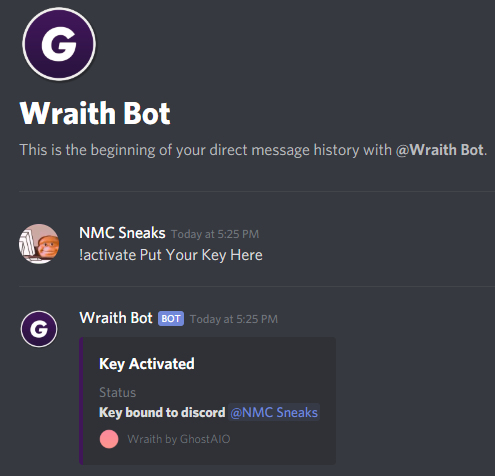 Message the @Wraith Bot#7503 Discord bot with the command !activate XXXX-XXXX-XXXX-XXXX (replace the X's with your Wraith key). It should return a successful key activation message like the one pictured above.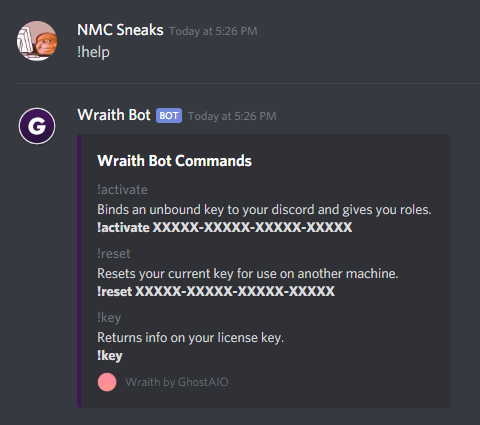 You can also use the command !help to see the other discord bot commands.
List of Commands: